It is more than frustrating to get locked out of your home, office or car or be unable to lock the door and leave your property. The good news is that there is a solution for each and every problem with locks and keys! Our local team knows every spot in the area, and will be there as fast as possible to take care of the issue.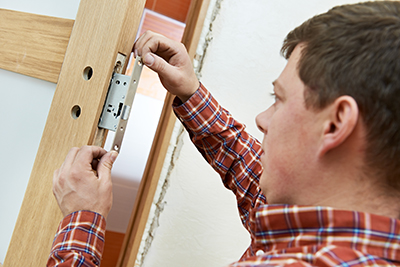 Lock Repair
The important thing here is to pinpoint what is wrong with the lock in the first place. In some cases, the keyway is blocked by dust, lint or dirt and needs thorough cleaning. In others, the key is difficult to insert and to turn. This indicates that the pin tumbler has failed and requires replacement. When the key turns just fine, but you cannot lock or unlock the door, the locking mechanism must be faulty and should be changed. When you hear the bolt hitting the strike plate, the plate will require readjustment and more secure fitting. Sometimes, it is necessary to change the screws.
Replacing Broken Car Key
If the key broke inside the ignition, the first step of the solution involves extracting the blade. This job requires maximum accuracy and the use of special tools. If the ignition has gotten damaged when the key snapped inside it, it will need repair. In case the damage is extensive, replacement will be the only solution. You will get a replacement transponder key with a shank cut to match your vehicle precisely. The chip is programmed to enable the key to work with your car. When starting the engine, try not to exert too much force on the ignition key. If you feel any kind of resistance, get the ignition fixed.
Lock Rekey
Most modern mechanical locks can be rekeyed. This involves changing the pins of the tumbler so that the lock can work only with a newly cut key. This solution works best in case of lost home, office or car key. In the latter case, the ignition is rekeyed. This prevents the usage of the missing key. Your property will be well protected from intruders. Rekeying can be used as a preventive security measure, especially if you have given a key to an office or home employee who no longer works for you.
Looking for fast and dependable local locksmith services? We are always just a phone call away and know the entire area better than anyone else. Our mobile team of experienced technicians is available to provide emergency assistance 24/7. Count on us to repair, rekey and change locks of all types, ages and brands. With our key cutting service, you can expect the quickest replacement. To get a professional solution, call us or send a message. Learn more about Locksmith Poway on our website.